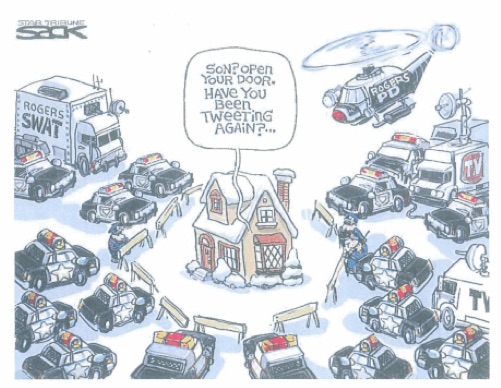 A defamation suit filed by a former Minnesota high school student has gotten approval from a federal judge to proceed.
The suit was filed in response to a suspension issued by the school after Reid Sagehorn published a two-word comment on Twitter.
In 2014, there existed a Twitter ostensibly about confessions from students at Sagehorn's high school.
That account asked if Sagehorn had made out with a particular female teacher, and Sagehorn jokingly replied, "Actually yes."
Not long after, he was suspended for five days, and that suspension was later extended to the rest of the month.
The school administration convinced his parents to withdraw him from the school and send him to a different one.
The town's police chief even spoke about it to the media, saying the comment was likely a felony.
Sagehorn filed the lawsuit seeking damages and an expungement of the disciplinary actions.